Landmark EPC is a highly diversified, multi-disciplinary design and construction firm made up of Civil and Structural Engineers, Planners, Landscape Architects, Surveyors, Geotechnical Engineers, and Construction Professionals that have served the Rocky Mountain States since 1969. 
In our 50 years of existence, Landmark has successfully completed hundreds of engineering and construction projects of various types and sizes across the Rocky Mountain Region. From simple surveys of a small area to the entire creation and testing of hundreds of acres of residential or commercial developments. 
In 2020, Landmark LTD was purchased and is now known as Landmark EPC. New owners, C.J. Rigdon and Sam Firth brought their extensive construction experience and expertise to Landmark to offer a conception to completion, design-build service model. Landmark's goal by bringing design and construction together is to eliminate last-minute changes, budget increases, and longer turnaround times by having all stakeholders at the table from beginning to end. 
Regardless of name and ownership changes, our vision to become a leader in delivering multi-disciplinary engineering and construction services has never changed.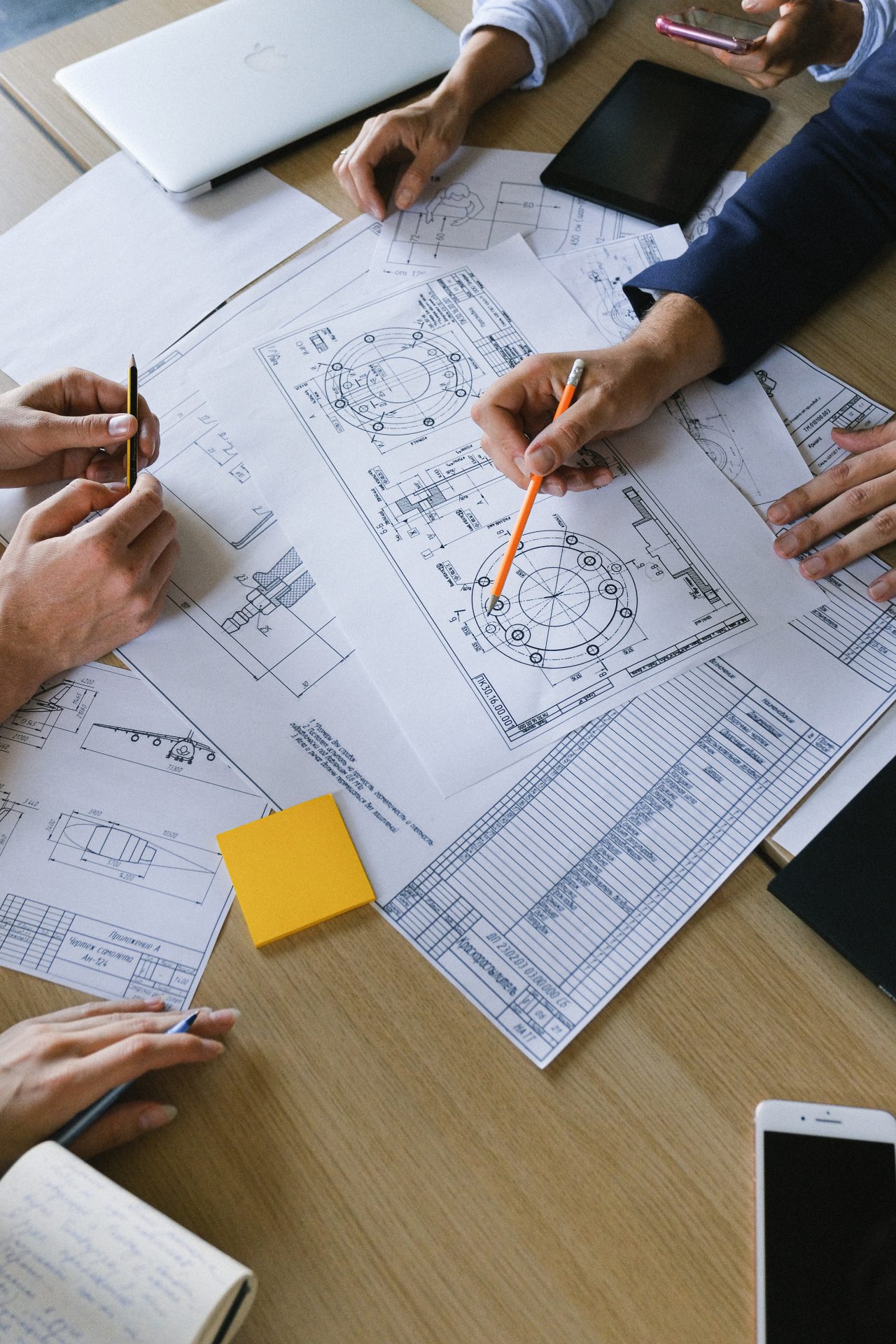 The Landmark team leverages our depth of experience and expertise to craft beautiful designs that are finished on time and exceed client expectations. Our full suite of engineering and construction services dramatically reduces the number of contractors involved in our client's projects resulting in better communication, lower costs, and project deadlines achieved.
One of our keys to success is the open communication we have built into our process between the client and the team. To accomplish this, for every project, Landmark creates an interactive Client/Landmark project team. The project team and Client representatives hold regular meetings to assure that all participants are active and on the same page throughout the design and construction process.
The Landmark leadership team has set out to shape the future of engineering and construction. Our leaders bring a vast amount of experience and lessons learned in the construction industry that form our "Construction-Driven Engineering" approach applied to our work. Landmark's goal is to create every project with the ease of construction and communication on our minds, which helps keep developments from being delayed and speeds up the project's progress.
Part of our vision for Landmark's future is to expand our engineering and construction services and enter into new markets. We have started this growth initiative by acquiring Energy Solutions, a construction firm based in Wyoming, with extensive experience in the oil, gas, and energy industries. The acquisition emphasizes our focus on providing a turnkey solution to take projects from conception to completion.
Landmark's top priority when doing any type of project is the safety of our employees, our customers, and the public. Our extensive program includes training, testing, and mentoring for all employees. We have a Total Recordable Incident Rate (TRIR) of zero and comply with all industry best-practice procedures. We are an ISN Featured Contractor as well as members of PEC Premier, Avetta, and TPS Alert. We believe no job is so urgent that it cannot be completed in a safe manner, and our commitment to this believe will lead to safe completion of projects for your company.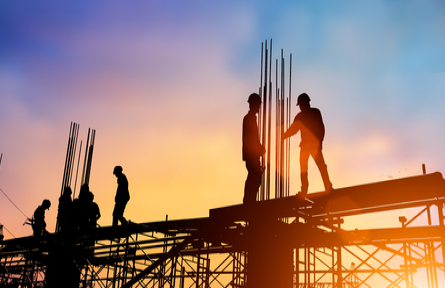 We believe that no project is successful unless it is completed safely. Environmental Health and Safety (EHS) is a core value because we recognize the well-being of our employees as one of our greatest assets. We believe all accidents are preventable and we give our employees the tools they need to be as safe as possible. Our construction crews participate in daily toolbox talks and all employees participate in monthly safety training. Our construction crews also complete CPR/AED certified training, PEC SafeLand training, as well as OSHA-10 training.

Landmark follows industry standards and best practices for testing. Every employee must undergo pre-employment drug testing and post-offer/pre-employment fitness testing that is custom designed to ensure physical capability to safely perform job functions without injury. Our drug testing program also includes post-accident, reasonable suspicion, return to duty, and random testing.

Landmark believes all accidents are preventable. It is the responsibility of each supervisory level employee and manager to create and sustain a safe and healthful environment in all operations, vehicles, and offices for all employees, customers, and visitors. All company employees are encouraged to continually look for ways improve the safety of each process.

Our safety record is evidence that our approach to work is successful. We have a Total Recordable Incident Rate (TRIR) of zero and comply with all industry best-practice procedures. Our employee and customer safety has been our priority since 1969 and will continue to be our priority in the future!"