LAND SURVEYING SERVICES
Landmark's Land Surveying services have helped solve complicated engineering and construction problems since the company's founding over 50 years ago.
Survey Plats
Our surveyors can easily find legal boundaries, improvements, changes, gradings, and other information necessary for completion of a project.
Land Title Surveys
Like a survey plat, but in much more detail; our surveyors will meticulously survey, examine any and all documents relating to a property, and puts all information into a map to document boundary lines, easement and other encumbrances, and details all improvements on a property.
Topographic surveys
Our surveyors will find and document the slope of the land, foliage, drainage, and structures on a property for easy and accurate use in the further design of a project.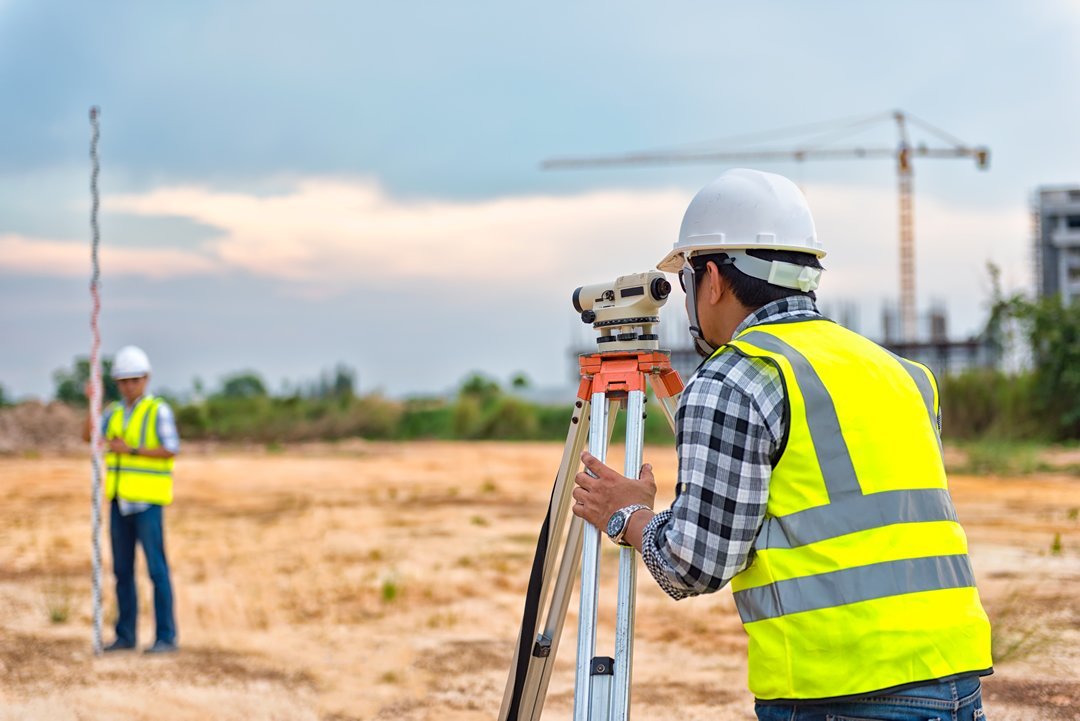 Our Land Surveying Services
Boundary Verification and Staking
Legal Descriptions & Ownership Research
Topographic Surveys
Site Improvement Implementation
Property Surveys
Route Surveys
Aerial Control
Electronic Data Collection
CADD Generated Base Mapping
WHY HIRE US FOR YOUR LAND SURVEYING
Latest Technological Improvements
Our survey team is constantly learning about the latest in GPS and Survey technology and implementing that technology into our services.
Experience
Land Surveying has been used with Landmark since its founding in 1969, in that time we have gained experience from thousands of varying projects.
High Quality Control
Our in-house Survey team uses its PLS and PE leads to make sure that all surveys are always correct and ready for use.
Communication
Landmark's Land Survey services work closely with the client, our in house multi-disciplinary services, construction, and municipalities to make sure that each survey is incredibly accurate and to create a high level of quality control.